Boucherie board and Cochon de Lait Po'boy at SoLou
I made a mistake while dining at SoLou recently. No, I didn't have order regret. Everything was delicious. I just underestimated the portion sizes of both the boucherie board appetizer and the cochon de lait po-boy entrée.
The board was piled high with andouille, alligator sausage, hog's head cheese, cheddar and fig preserves. The star of the show was the sticky and sweet candied bacon. At $23.99, the board is a bit more of a splurge than a standard appetizer, but it's the perfect addition to happy hour drinks for a pair or small group.
As for the po-boy, for $14.99, I received a full 12 inches of Leidenheimer French bread stuffed with pulled pork, pickled red onions, cracklin' and coleslaw with a side of fries and added Brussel sprouts. The strawberry hill cocktail topped off the meal. Just like the food, don't underestimate the portions in these cocktails. One will do the trick. For a savvy savings, don't miss the half-off happy hour on some drinks from 4 p.m. to 6 p.m. on weekdays.
SoLou is located at 7246 Perkins Rpad, Baton Rouge, 70808, (225) 256-7070.
Hours are from 11 a.m. to 9 p.m. on Monday through Thursday, 11 a.m. to 10 p.m. on Friday, 10 a.m. to 10 p.m. on Saturday and 10 a.m. to 9 p.m. on Sunday. (Emma Discher, staff writer).
Charbroiled pork banh mi at Little Saigon
The banh mi, in its simplest explanation, is a Vietnamese-style po-boy. You can find banh mi at many Vietnamese places across Baton Rouge. At Little Saigon, they offer two choices of meats: charbroiled pork or chicken. The bread is crispy-chewy on the outside and soft on the inside, as it should be. Tucked inside the buttered bread are tender pieces of charbroiled pork, and layers of cucumbers, carrots, onions, cilantro and sliced jalapeños. The result is bite after bite of flavor and spice. And at $7, it's a filling bargain.
Little Saigon, 11224 Florida Blvd., Baton Rouge, 70815, (225) 273-2445
Hours are Tuesdays through Saturday, from 9 a.m. to 9 p.m., Sundays, 9 a.m. to 8 p.m. (Jennifer Brown, senior editor)
Maui Wowie Lettuce Wraps at Spoke & Hub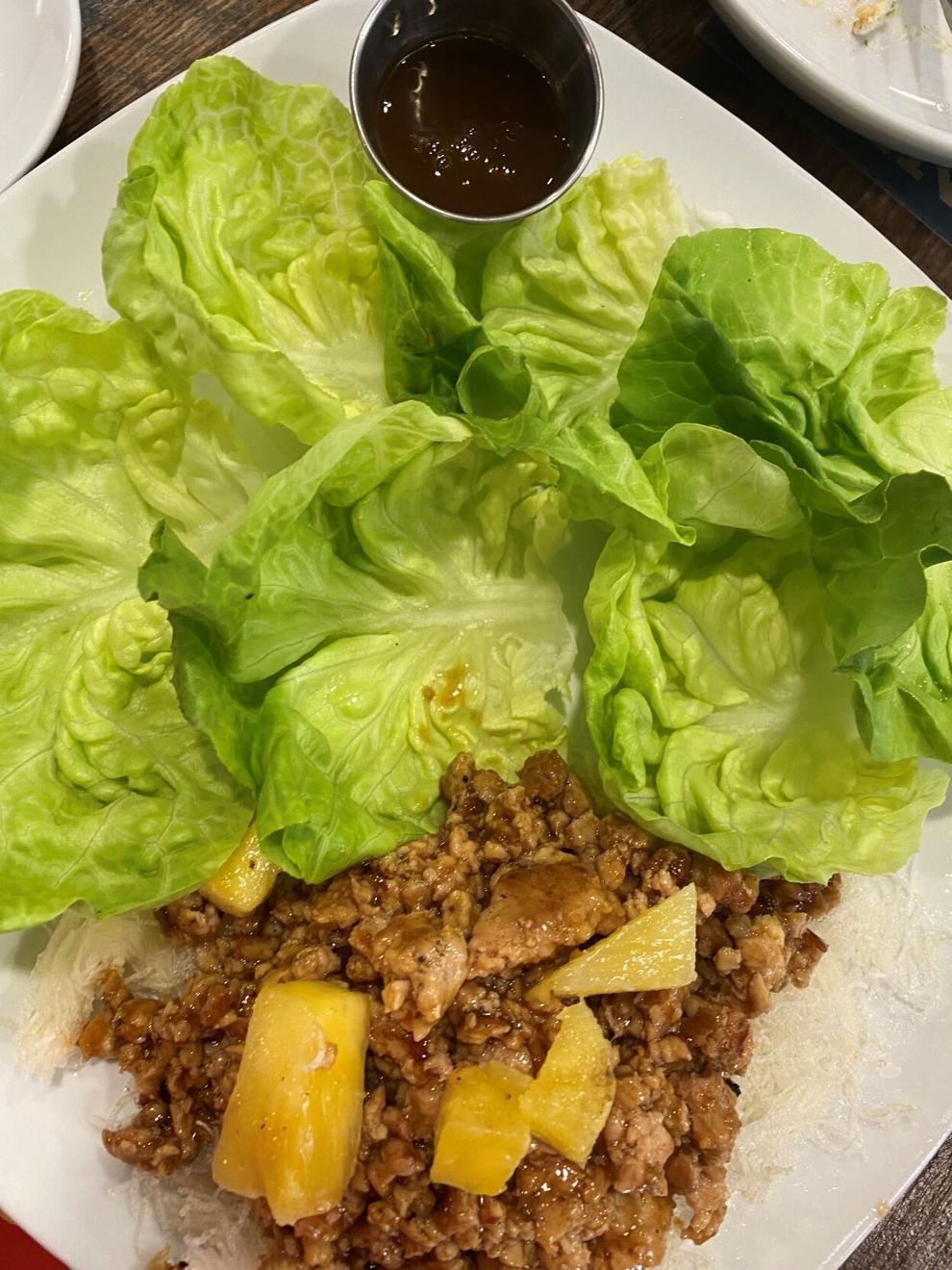 Chicken thighs, crispy rice noodles, butter lettuce cups, some pineapple chunks and a delicious sauce to bind the flavors make for a wonderful hand-held lettuce wrap at Spoke & Hub — all in all, very satisfying. The lettuce wraps are on the shareables menu, but I ordered it as my entree and would do so again. The medley of textures hit the spot on a hot summer night. At $13.75, the dish could certainly be a fan-favorite appetizer, but we did the amazing cheese torte for that. Two enthusiastic thumbs up all around. Great service, too. 
Spoke & Hub is located at 5412 Government Street, Baton Rouge, 70806, (225) 529-3550.
Hours are from 11 a.m. to 9 p.m. Monday through Thursday; 11 a.m, to 10 p.m, Friday; 8 a.m. to 10 p.m. Saturday; and 8 a.m. to 8 p.m. Sunday. (Jan Risher, features editor)