Kalyn Lindsly Anderson was once known as "the pimento cheese girl" after Kalyn's Pimento Cheese that's sold at her father's store, Calvin's Bocage Market. She's still making pimento cheese, but now, her cafe is becoming a community staple of her own design.
After four years in her food truck, Anderson was considering expanding her business into a brick-and-mortar location. She was driving down Highland Road — a drive she's made countless times — when a small water tower peering over a brick fence caught her attention.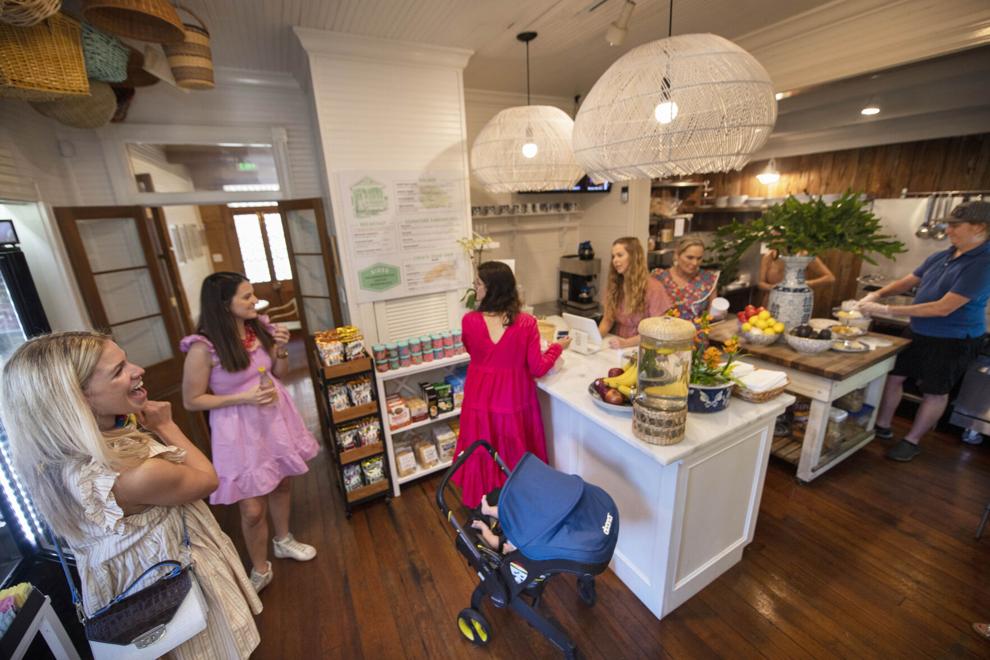 "I remember I climbed on that ladder right there," Anderson said, pointing across the cafe's courtyard, "and I peeked my head over."
On the other side of the gate, she found two cottages later revealed by their owner to be historical houses relocated from farther down Highland Road. Anderson realized that the whimsical courtyard and rustic water tower paired with the quaint cottages created the perfect atmosphere for her cafe. Within a couple of weeks, she signed a lease and went antique shopping for decorations to accent the space.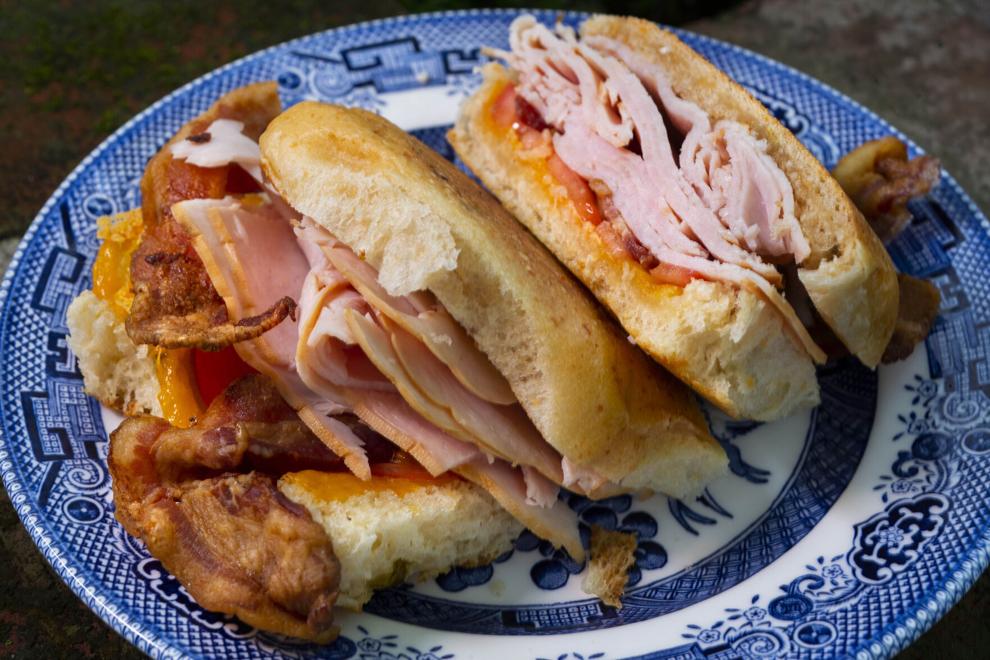 Anderson warned against the juxtaposition of Basel's dainty looks with the fare she serves. "Nothing is petite about my sandwiches," she said.
Basel's Market is open four days a week, offering classics like avocado toast in the morning and a variety of salads and sandwiches for lunch. Of course, the menu wouldn't be complete without Calvin's Chicken Salad and Kalyn's Pimento Cheese, which are available with Mexican corn dip in the trio sampler. In addition to being delicious, the sampler arrives on an ornate 3-tier tray that's too photogenic to not share.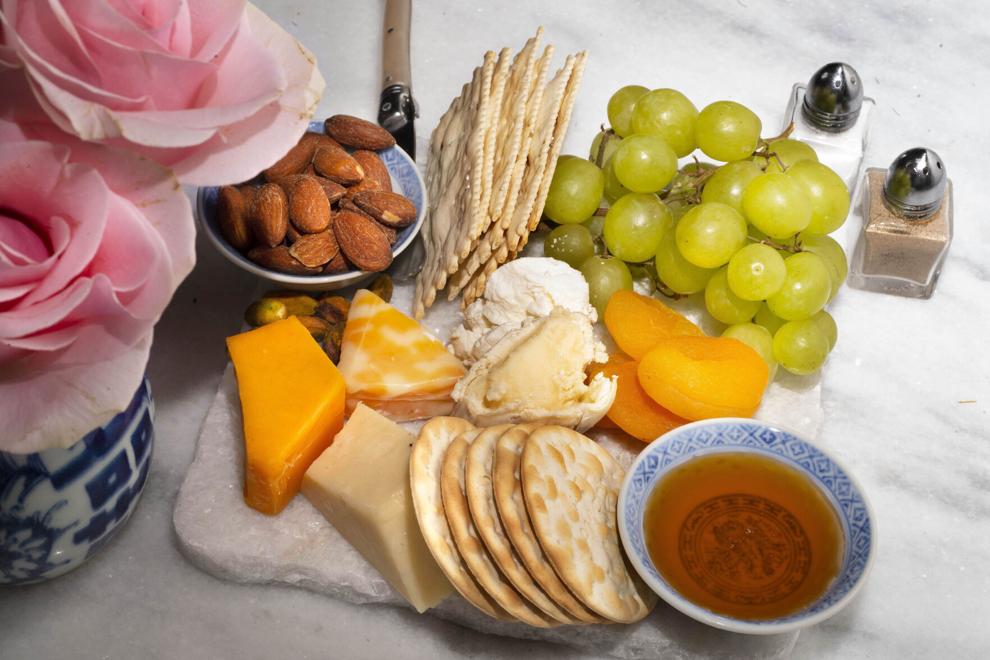 The gift shop, the other half of Basel's, sells kitchen and dining room essentials that emulate the rest of the market, as well as candles, vases and other novelty items.
Anderson said she starts each week by filling the cafe with fresh flowers, as creating a welcoming and comfortable environment is always her intention when designing the space.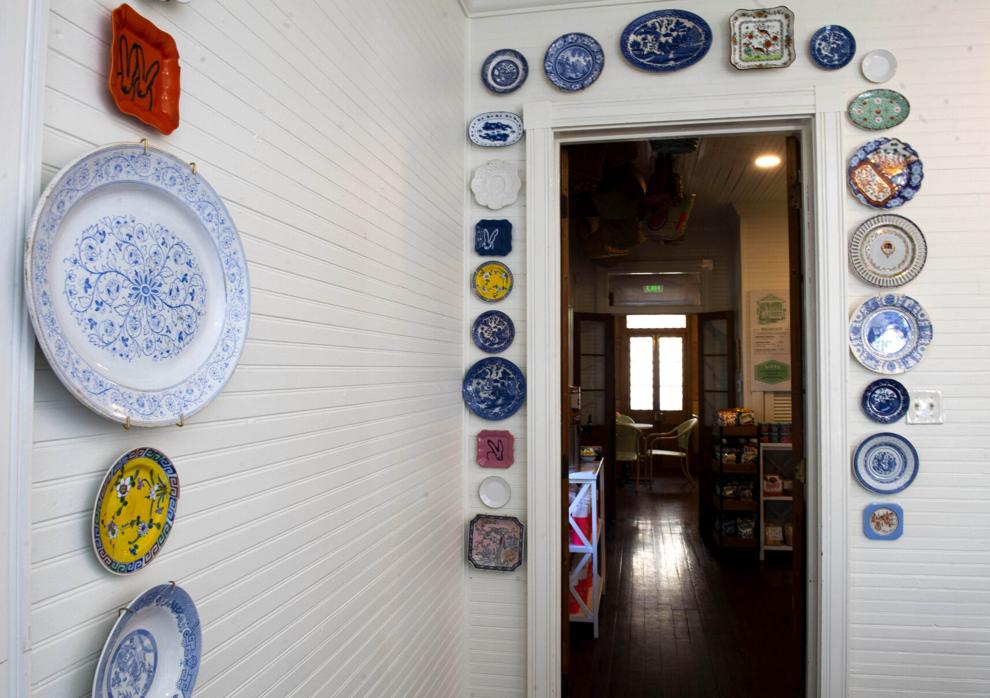 "Basel's looks very much like my home."
The feeling of being at home in Basel's Market reaches past aesthetics. The sentiment is held by both customers and employees who feel the cafe offers more than just coffee and a meal.
Growing from a food truck to a permanent location was a major step, but many regular customers welcomed the change with open arms.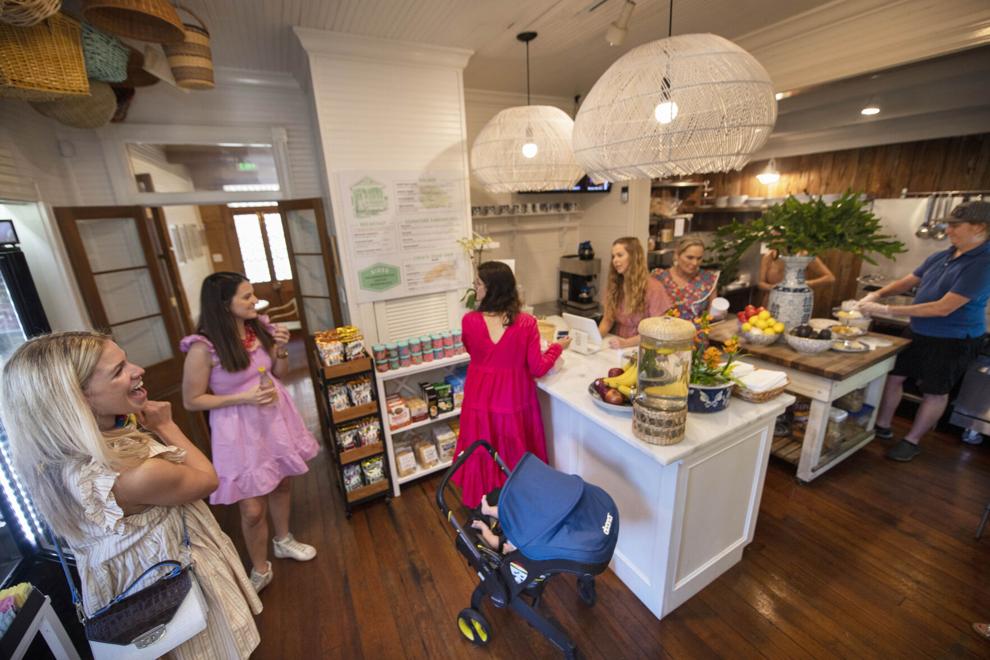 "People have watched me grow and figure out this business, and it's amazing how people have stuck with me," Anderson said. "It really has been nice to have your customers feel like family."
The move has also brought in a new crowd: college students. Just a few minutes away from LSU's campus, many students have made Basel's courtyard their new favorite study spot.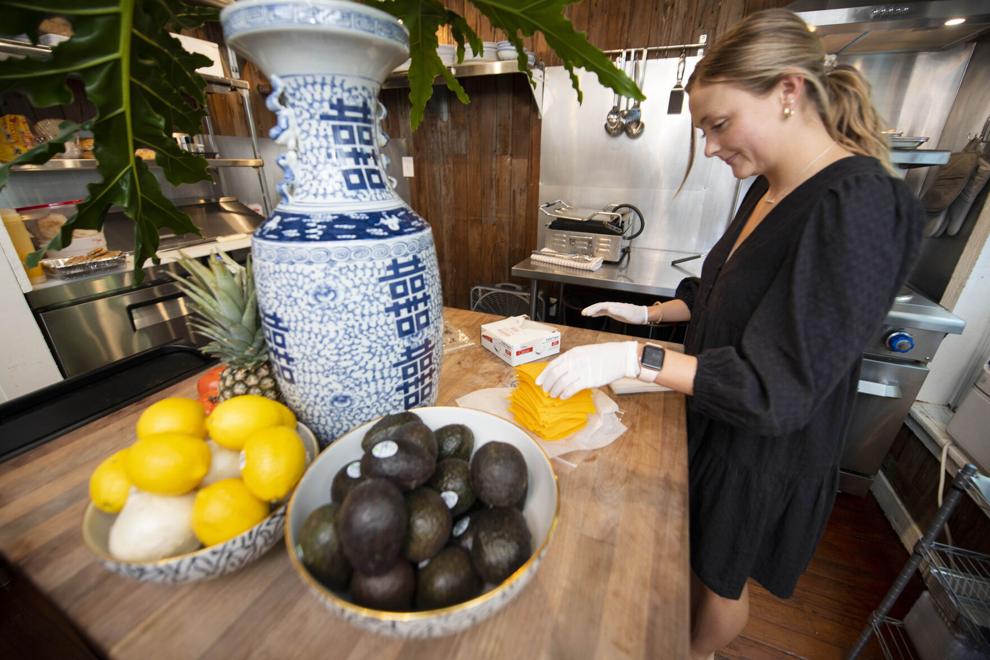 Anderson shared that every woman that works at Basel's Market wrote her a letter for her first Mother's Day this May. Because many of her employees are college students — with some not from Baton Rouge — she hopes it can feel like a piece of home.
She grew up working in Calvin's Market, her family's business, and remembers pushing around shopping carts as a kid. In fact, Anderson still works at Calvin's on Mondays, which is when she makes the famed Kalyn's Pimento Cheese.
Now, generational traditions repeat as Anderson's daughter is growing up in Basel's, just as Anderson did in her father's.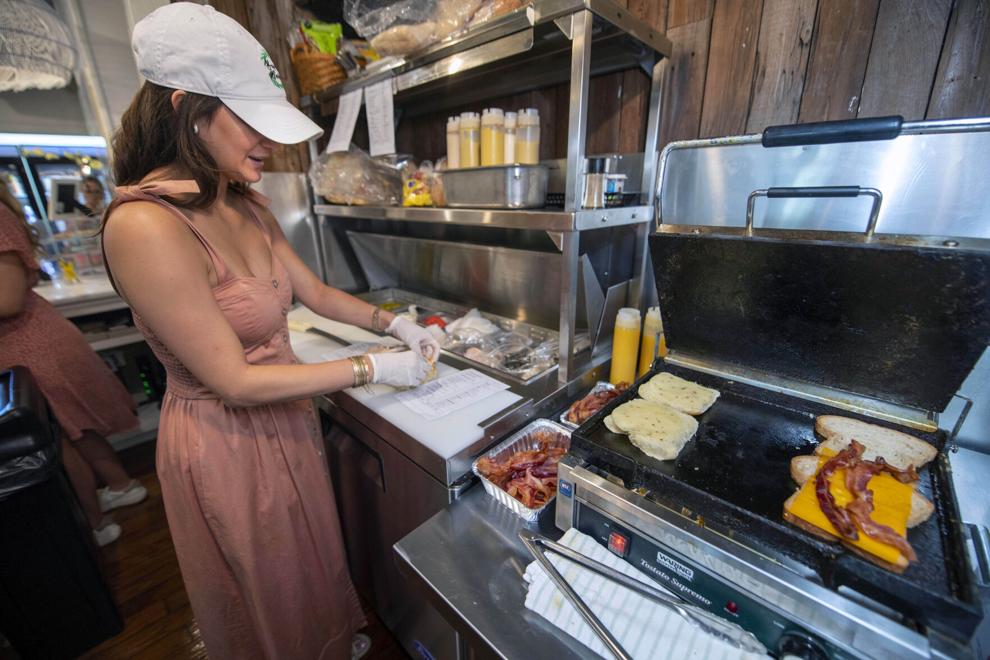 "I mean, there's so many blessings here," she said. "I am able to bring her back here, which is a blessing."
This summer, Basel's Market, 5435 Highland Road, is open for breakfast and lunch Tuesday through Friday from 7 a.m. to 3 p.m.